NFIRS, Preplan, Inspector, Inventory, Staff & More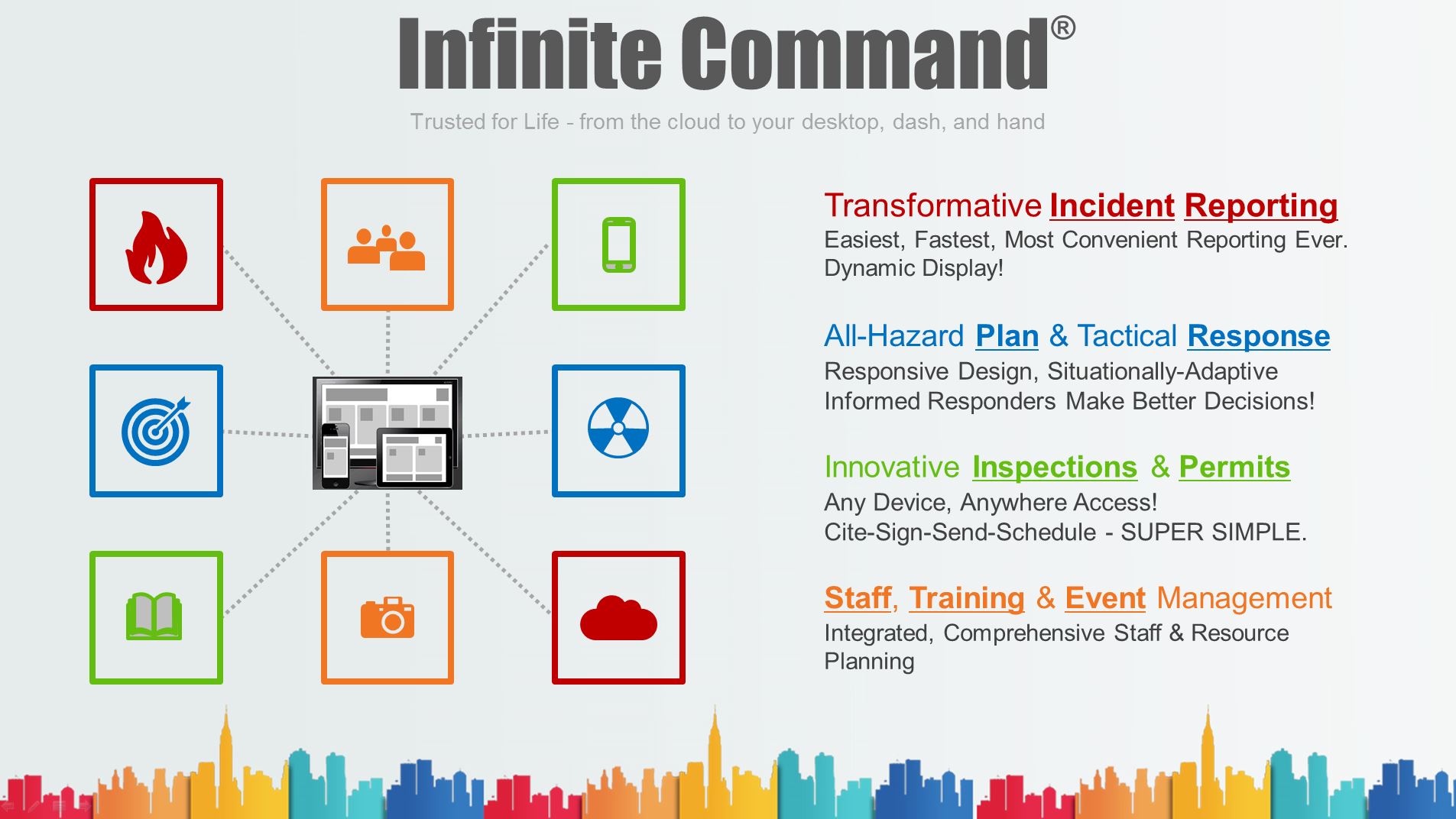 Planning, Prevention and Preparedness Promote Peak Performance. This well-known adage challenges responders to have the foresight necessary to "Know Before You Go", and the tools to rapidly adapt to any situation. Infinite Command is forged from the same values.
Infinite Command Site & Preplan module
Collect preplan information (pics, vids, data) from any device, anytime, anywhere!
Maximize productivity.... collect preplan data from everyone's device at the same time
No installs, no updates, no risky synchronizations... all of your data updates are live and in real-time
NFPA 1620 compliant preplanning
Improve ISO ratings, Earn Accreditation
Early collection efforts are critical to developing strategies for prevention and protection efforts, as well as safe and speedy mitigation, in the event of an emergency.
Collect and categorize scanned images, drawings, pictures, videos, and much more
Document Special Alerts, Hazards, Chemicals, Tactical Plans, and so much more!

Infinite Command Inspection & Permit module
Schedule unlimited Inspections and Inspection Types
EXCLUSIVE: Automate the administrative oversight of your inspection program
Responsive re-inspection auto-creates inspections based on open violation details.
Simplify violations with innovative checklist interface
Issue permits that trigger inspections at later date
Associate permits when inspections are satisfied
Maintain full history of inspections, violations, permits, etc

Infinite Command NFIRS Incident Reporting
NFIRS 5 Incident Reporting
Situational Selection Items
Dynamic Data Entry Forms
Transformational Responsive Design!
Integrated for fast and accurate documentation
Any-device, anytime, anywhere!

Infinite Command Staff & Staff Events (training activity management)
All staff details
Track and Schedule Training Classes
Manage all Staff related activites (public education, station details, operations, PR, etc)
Integrated staff module provides cross-documentation with all other modules (inspections, permits, incident, etc)

Infinite Command Water Sources Module
Track and manage all available water sources
Automatic hydrant flow test calculations
Track and schedule hydrant inspections
Manage hydrant defects and flow test details

Infinite Command Asset & Maintenance module
Integrated Asset tracking & management solution
Asset to Asset linking provides a single integration point for inventory checklists
Link Assets to Staff for equipment assignments from turnout gear to spanner wrenches
Schedule maintenance, track & prioritize workorders, assign jobs to staff, time spent, maintenance costs, and more.
Attach 3rd party documentation of equipment maintenance, even including invoices
Equipment replacement planning and budget forecasting, as well as cost recovery for major incidents
Let Infinite Command help you with maintenance & standards compliance: NFPA 1932 (Ladders), NFPA 1851 (firefighting PPE), NFPA 1962 (Hose), NFPA 25 (pump), etc
Infinite Command (in-apparatus) Mobile Tactical Response Module
Situational Awareness & Tactical Decision Support in the field
Real-time specialized in-field situational awareness
Internet connection optional. OH YES WE DID!
Share preplans with diverse responders (law enforcement, EMS, other fire departments, etc)
Centralize all of your critical response tools: GIS Maps, Preplans, Drawings, Pics, Vds, Strategy & Tactics
VISUAL queues for special hazards and notices
Integrated Reference Directory
Dynamic User Interface - a truly amazing experience!
Active Decision Support for unlimited circumstances (Active Shooter, Fire Incident, Specialty Rescue)

Infinite Command CAD Integration
The IC CAD interface automates the search and display of critical incident information. IC CAD works with all major CAD systems.
The IC CAD product receives information from CAD, moves the data to IC via web service, and automatically displays map and applicable preplan data for each unit responding to an incident.
Status head buttons document date/time/location, and provide that information to dispatch in real-time.
Reduce paperwork with integration by posting applicable data to the incident module
Infinite Command - GPS & Routing Module
Receive GPS information, post to map, integrate with routing features
Dynamic routing provides point to point routing, recalculation. Includes integrated
Infinite Command - Oblique Aerial Imagery Interface
GIS access to high-definition aerial imagery
Identify visual queues that maximize safety and minimize effort and incident duration
Integrated tools for measuring distance, height, alternative views, etc.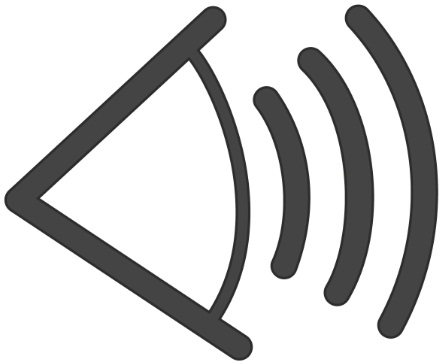 ** Not Sure yet? Check-out these vids:

Click HERE

!